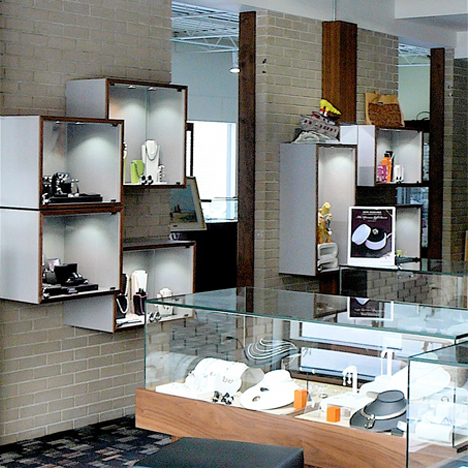 Epsilon Creations Ltd.
We provide on-site design & manufacturing of custom jewellery, and have many years of experience in sourcing products. Our partners include some of the finest craftsmen in Canada and the world, giving us a unique edge in bringing you products that have exceptional value and quality.
Designers With Passion
We are a dedicated team of Gemologists, Designers and Goldsmiths with passion for what we do. Our designers are known for bold contemporary jewellery. Visiting us you will see our in-house collections include the latest styles made in one of a kind ways.
Meet Our Team
Bruce Wachal B.Sc., A.G.
President, CEO
Accredited Gemologist, (Bangkok)
Diploma of Jewellery Design, Bangkok Jewellery Institute
Gold Medal Award Winner for Design Excellence
Dean Zoppa
General Manager
Jewellery Designer
Five Time Gold Medalist for Design Excellence
Past President of Manitoba Jewellers Association
Nelson Fabian
Master Goldsmith
Violetta Ocadchy
Jewellery Designer
CAD Designer
CNC operator
Dodgie Dator
Jewellery Designer
Silver and Bronze Medalist for Design Excellence